On August 1 2022 Chicago Society for Space Studies (CSSS) President Jim Plaxco met with Chris Dargis, Republican congressional candidate for the IL 8th congressional district. The purpose of the meeting was to inform and review with candidate Dargis the four 2022 space policy positions taken by the Alliance for Space Development as a part of their annual March Storm event.
CSSS was an active particpant in this year's March Storm and was involved in meetings with staffers from the offices of Senator Susan Collins (R-Maine), Senator Ted Cruz (R-Texas), Senator Lindsey Graham (R-South Carolina), Representative Don Beyer (D-Virginia 8th), Representative Matt Cartwright (D-Pennsylvania 8th), and Representative Bill Posey (R-Florida 8th).
Prior to entering politics, Mr. Dargis retired from the U.S. Navy as a Lieutenant Commander and subsequently served in several senior leadership positions at major corporations, including Chief Ecommerce Officer at Pizza Hut and Senior Vice President of Ecommerce at Talbots.
The meeting took place over coffee at Kaffeestube in Schaumburg IL and lasted approximately 45 minutes. The meeting consisted of two parts. The first part was to introduce Mr. Dargis to Chicago Society for Space Studies, the National Space Society, and the Alliance for Space Development. Emphasis was on the educational activities that CSSS is engaged in, both locally and nationally. Also addressed were the Alliance for Space Development's long term space policy goals of:
reducing the cost of access to space
stimulating and accelerating the growth of space industries
making the development and settlement of space a clearly defined part of why we are sending humans into space
The majority of the discussion addressed the Alliance's four main space policy objectives for 2022, which are:
Support for the commercial development of Low Earth Orbit (LEO) by fully funding the NASA Commercial LEO Destinations (CLD) program
Support for the development of Space Solar Power
Support for the creation of a Strategic Space Commodities Reserve via enabling legislation
Support for planetary defense by fully funding the NEO Surveyor Mission, a space based telescope optimized for detecting near Earth asteroids
Of the four main space policy objectives, the most time was spent discussing support for the NASA Commercial LEO Destinations program which supports the transition from the International Space Station (ISS) to a set of commercially developed and operated space stations. This is a high priority policy item given that ISS is expected to end operations in 2030. At this time, NASA has four partner companies engaged in the program. The CLD Partner Organizations are:
Axiom (Axiom Station)
Blue Origin (Orbital Reef)
Nanoracks (Starlab)
Northrop (HALO)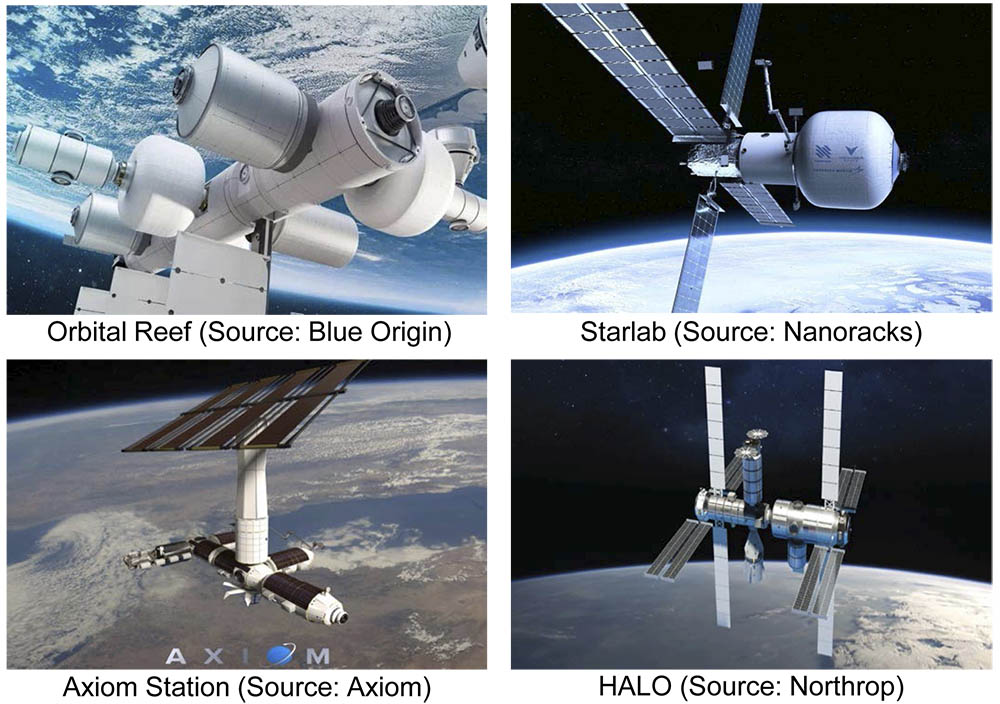 The four commercial space stations are expected to not only be significantly cheaper to build, launch, and operate than ISS, it is also expected that they will be more versatile with a broader range of functionalities. For more information, see NASA's Commercial Destinations in Low-Earth Orbit (LEO).
Support for Space Solar Power (SSP) was another item of discussion. The twin challenges of climate change and growing energy demand have brought renewed attention to the use of space solar power as a large scale source of green energy. To advance development of SSP, the ASD was requesting support for the funding of research into power beaming and advanced photovoltaics technology development, as well as to support a COTS (Commercial Orbital Transportation System)-like program to spur the development of SPS systems.
The third space policy item was to support funding for the Department of Commerce Office of Space Commerce to develop an enabling plan for the creation and operation of a Strategic Space Commodities Reserve. Such a commodities reserve is seen as being a spur to the commercial development of Low Earth Orbit, Cislunar space, and lunar surface operations.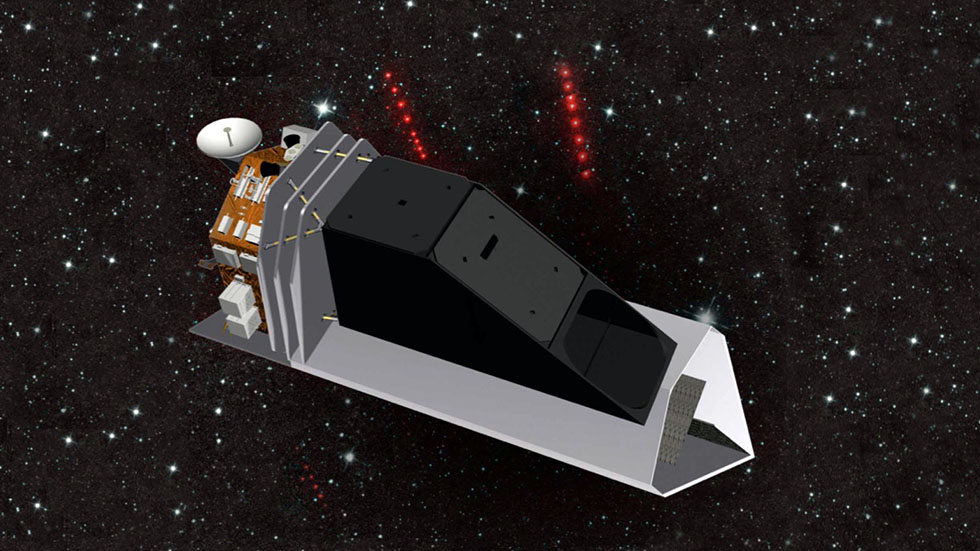 The final policy item was a call of support for the funding of the NEO (Near Earth Object) Surveyor mission as a part of NASA's Planetary Defense program. NEO Surveyor is an observatory that will be positioned at the Earth-Sun L1 location and search for asteroids using the infrared portion of the electromagnetic spectrum. NEO Surveyor provides significant improvements in NEO detection capability and is expected to detect approximately 66% of all NEOs larger than 140 meters within five years and more than 90% within 10 years. For more information, see NASA JPL Near-Earth Object Surveyor Mission.
In summary, the meeting with Mr. Dargis was positive and productive. This meeting also fulfilled one of our organization's missions: advocating on behalf of those policies that best promote our nation's, and society's, activities on the space frontier.