Chicago Society for Space Studies
Promoting Space Exploration For All of Us
Chicago Society for Space Studies is the largest space advocacy organization in Illinois and one of the oldest in the nation. 
Space Education
To serve as a space education resource for the general public. 
SPACE Policy
To provide input to elected officials on matters of U.S. space policy and to support policies viewed as having a posItive impact on space development.
speakers bureau
To serve as a regional center of excellence in delivering space-related educational programming to schools, museums, and other civic organizations. 
public events
To host and/or sponsor public events and speakers that provide valuable space-related educational programs to the community.
We Have the Power to Impact Our Future, and We're Doing Something About It
Those of us who have volunteered to organize, lead, conduct public outreach,  and develop educational presentations are working to shape our future in space.  It is our conviction that a dynamic program of space development is a key component of humanity's ability to continue to improve our overall quality of life and standard of living.  We hope that you too share our passion and that you will join us in our efforts to shape the future.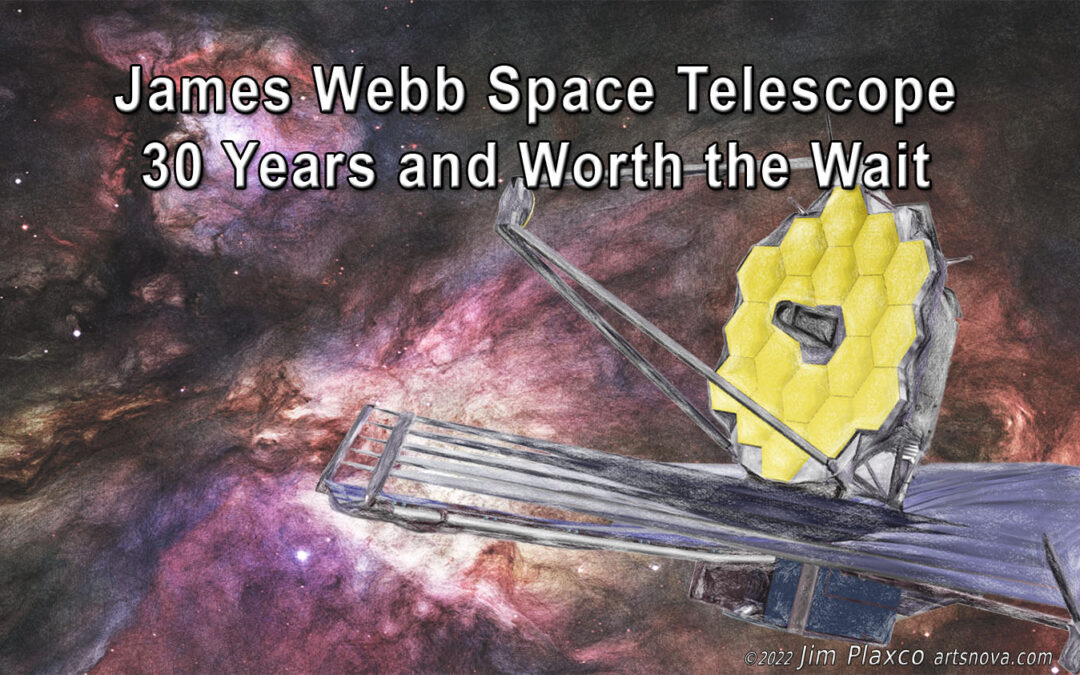 The July CSSS meeting will feature CSSS Vice President Larry Boyle giving his presentation James Webb Space Telescope: First Science Images
read more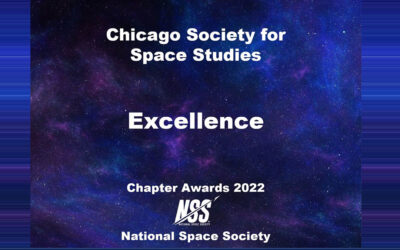 Chicago Society for Space Studies was presented with the National Space Society's Chapter Excellence Award at the 2022 International Space Development Conference.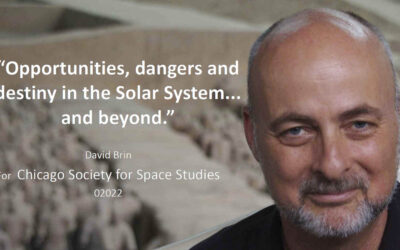 The April 2022 CSSS meeting will feature special guest speaker David Brin who will give the presentaion "Opportunities, Dangers and Destiny in the Solar System and Beyond."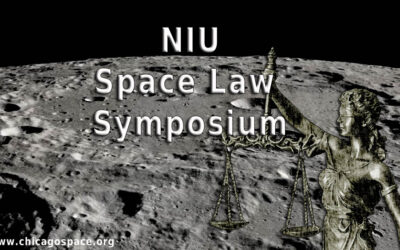 The Northern Illinois University (NIU) Law Review will host a symposium "Sustainable Development in Space Law: Ethical and Economic Considerations of Settlement in Outer Space" Friday April 8, 2022..
Receive our Spacewatch Newsletter
A new space race has begun, and most Americans are not even aware of it. This race is not about political prestige or military power. This new race involves the whole human species in a contest against time… To save the Earth we must look beyond it, to interplanetary space. To prevent the collapse of civilization and the end of the world as we know it, we must understand that our planet does not exist in isolation.