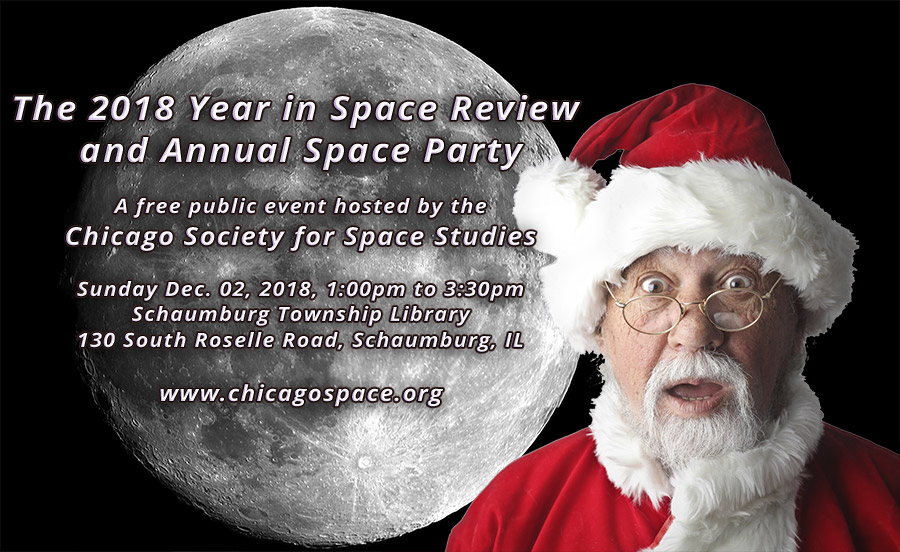 The 2018 Space Year in Review Program and Annual Space Party
Date:
Sunday, December 2, 2018
Time:
1:00 PM to 3:00 PM
Location:
Rasmussen North (on the 2nd Floor),
Schaumburg Township District Library
130 South Roselle Road, Schaumburg, IL
Link to Google Maps for Schaumburg Library Location


NOTE: The library opens at Noon on Sundays.

Description:
The annual CSSS year-end party includes light refreshments, free materials, and the 2018 Space Year in Review presentation given by CSSS Vice President Larry Boyle. The presentation, which starts at 1:00pm, will be followed by general discussion. The library opens at 12:00 noon and all are encouraged to arrive before the start of the presentation.

This program is free and open to the public.